FIRST DIP IN THE OCEAN
I couldn't have been more excited to show Russell where Mommy and Daddy first met. Hawaii has been our second home for some time now and it has been all of kids' first trip on an airplane AND experience in the ocean.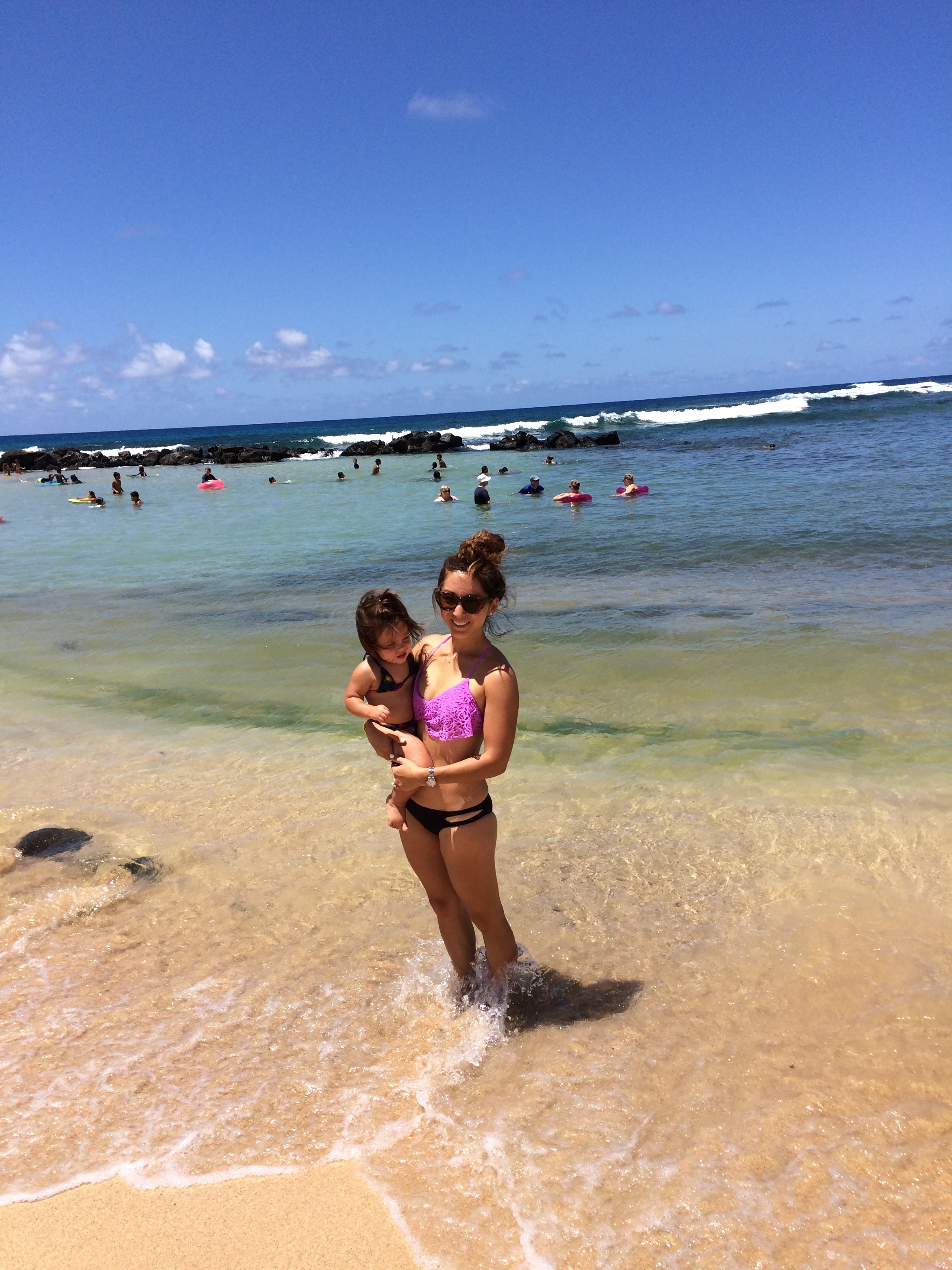 I like to think that all of my children are water babies and sun bums just like their momma because to this day, all of them love the sand, sun, and ocean. Russell's first experience with the ocean was no exception. He was totally chill in the warm water and was all smiles as we splashed around in the shallow sand bar. Check out the pictures above! From LEFT to RIGHT it's Chacha, Clementine, and Ru. So cute!!!
I was lucky enough to have a Leila (seriously one of the most gorgeous momma's I've ever met) capture Ru's first moments in the water. Lelia takes incredible pictures of her and her family and I couldn't help but notice her on Instagram.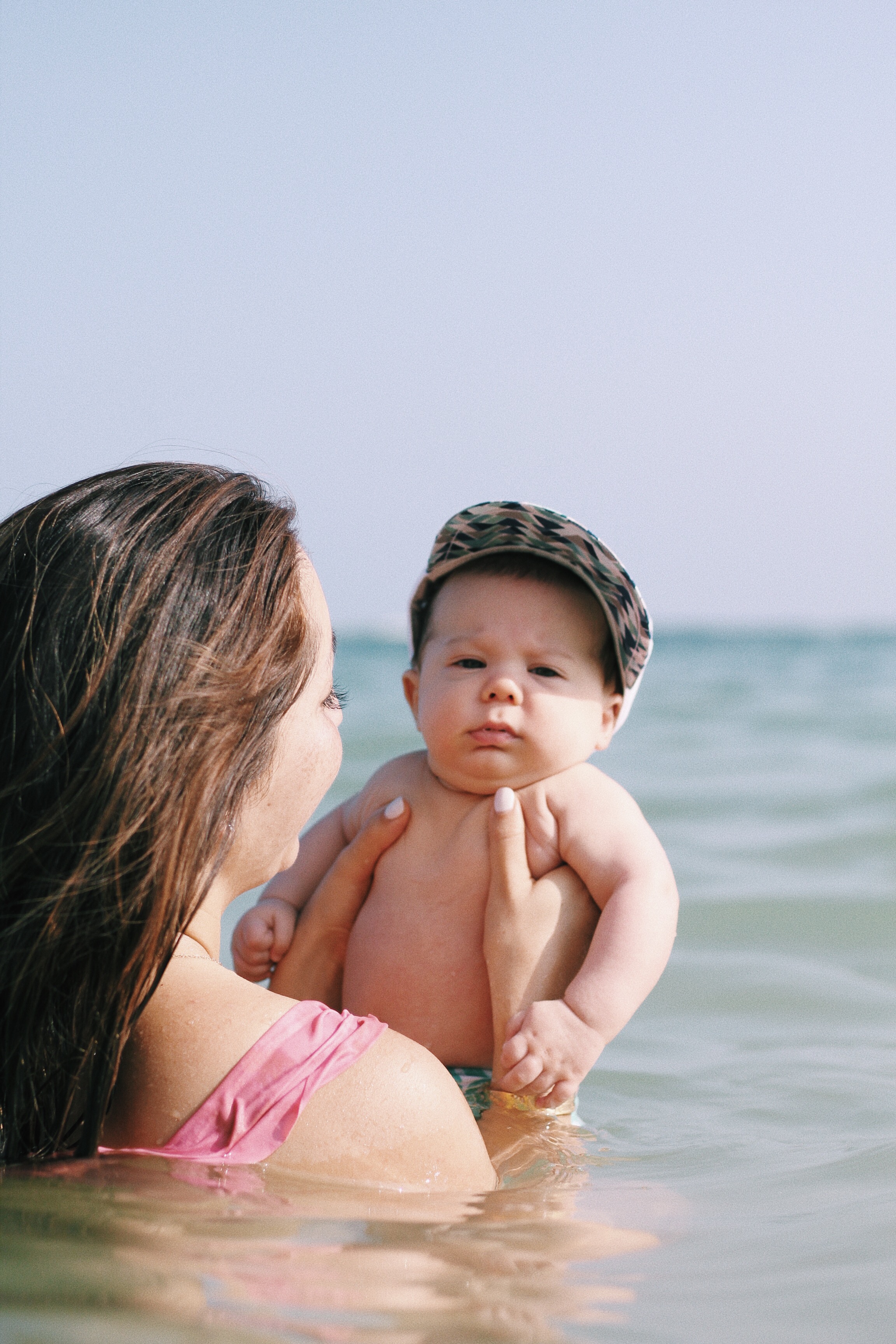 The adorable swimsuit Ru is wearing is from an shop called Ollie and Squish! They have matching rash guards and all kinds of prints that are so stinking cute for little guys and girls. I wanted something special for Ru's first time in the ocean and this palm print definitely made the cut! The shop was so awesome and making sure my little swimsuit arrived just in time for our trip. Definitely check them out!