CHOP CHOP!
I've spent the last 10 years of my life curling, blow drying and styling long hair. I'm not sure what came over me, but about 2 months ago I started tucking my hair up in the mirror and picturing what it would be like if I chopped it all off?
It seemed like every magazine I opened or any tv program I watched there was always someone rocking a cute bob-cut and owning it! I asked all my girlfriends and of course my husband their opinions and every single person told me to go for it! I was sooo nervous!!! Can you imagine cutting off literally 10 years of your life? My husband hasn't even seen me with hair shorter than my chest, so I was very self-conscious and was worried about not feeling as feminine.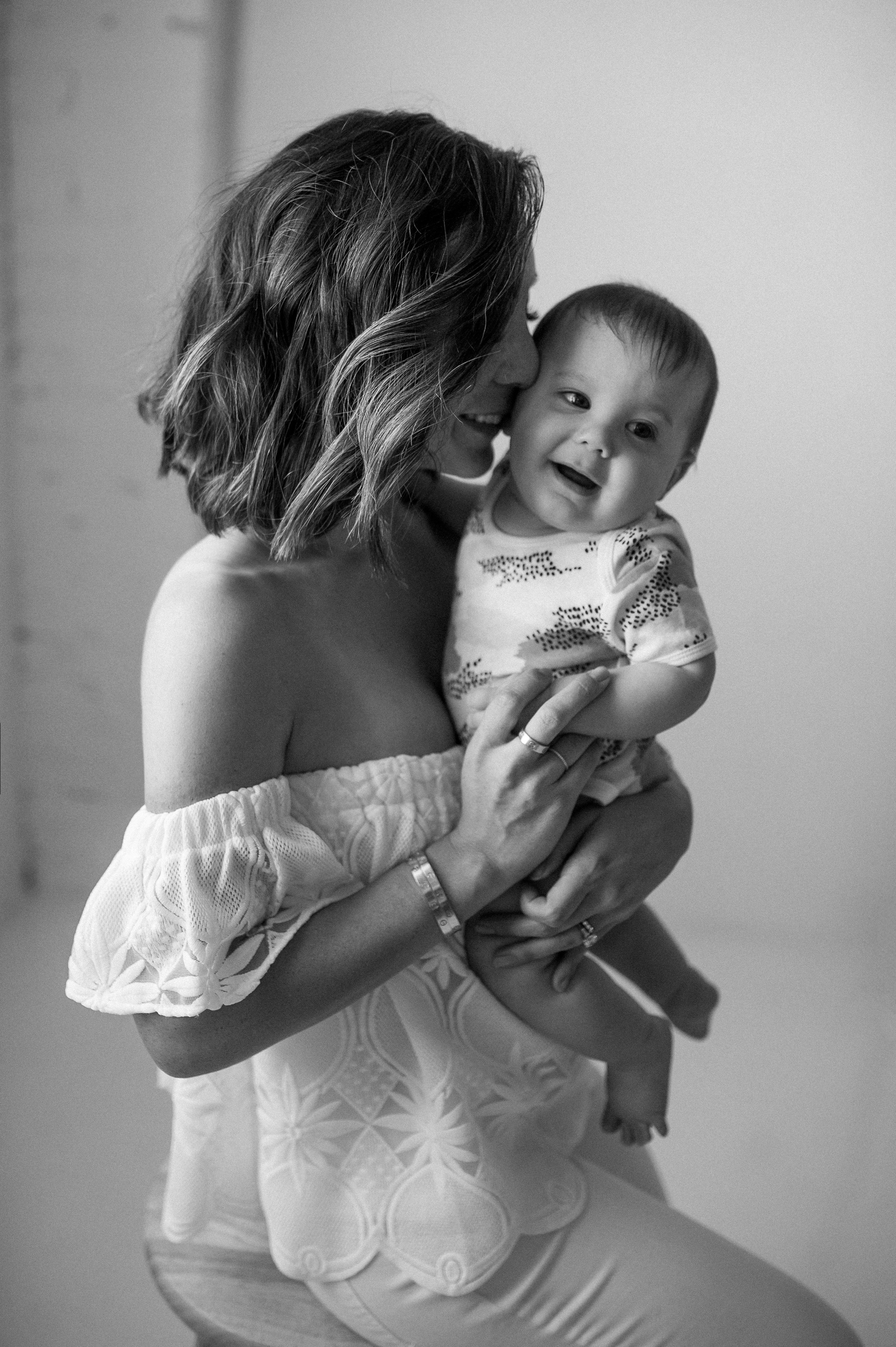 BEFORE and AFTER
Since chopping it I feel like I can see myself! I've lost all my baby weight and it was time for my hair too! I was definitely hiding behind all of that heaviness! Not to mention it's been fun having everyone admire the cut and the guts I had to take it all off! I even had someone chop theirs off recently and was told I inspired them! Made me feel ALL special. LOL! But I can honestly say the change has been SOOO good for me and I wish I had done it a long time ago!
CROWNS OF COURAGE
I was sitting in the lobby of my gym when I had a friend ask me if I donated the hair I chopped off. I told her no, because I colored my hair and I don't know an organization that would take color-treated hair. She got SOOO excited when she heard that and started telling me about her non profit called Crowns of Courage. It's a local organization in Scottsdale dedicated to helping kids overcome the fear of chemotherapy hair loss. They use ALL donated hair to create halo wigs for little girls going through treatment at no cost to the family. Think about that, how much we as women rely on our hair to feel pretty? I couldn't help but think about my girls and how much they love their hair, and love having me brush and play with it. It's something we all take for granted.
I couldn't be more excited to donate my 8-9 inches that I cut to this incredible organization. If you have any questions on Crowns of Courage or how you can donate please visit their website or shoot me an email!